Chercheuses et chercheurs invité·e·s dans nos unités de recherche
Retrouvez ici la liste des chercheurs et chercheuses venu·e·s de l'étranger qui effectuent un séjour de recherche dans les unités de recherche des membres de la SAES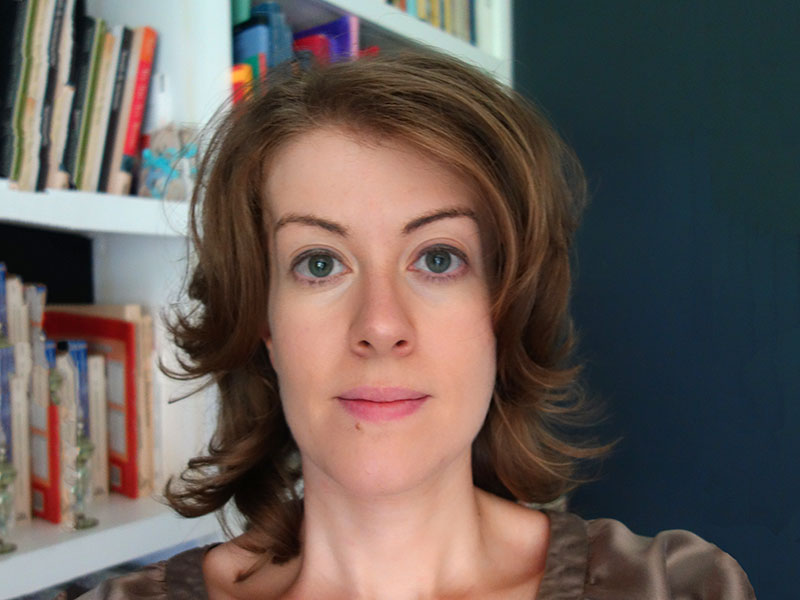 Edwige Tamalet Talbayev
Associate Professor of French and Director of Middle East and North African Studies, Tulane University
Chercheure invitée du 10 au 21 mai 2022 au Laboratoire CAS (EA 801) de l'Université Toulouse Jean-Jaurès (référente : Isabelle Keller-Privat)
Edwige Tamalet Talbayev's work focuses on the intersection of modernity, postcoloniality, and transnationalism in the Maghreb and the Mediterranean contact zone.
Her first book, The Transcontinental Maghreb: Francophone Literature across the Mediterranean, was published by Fordham University Press in 2017. Studying a Mediterranean-inspired body of texts from Morocco, Algeria, Tunisia, and Gibraltar in French, Arabic, and Spanish, the book argues for a transmaritime deployment of the Maghreb across Mediterranean sites to which it has been materially and culturally bound for millennia. Through a reflection on allegory and critical melancholia, the book shows how the Mediterranean decenters postcolonial nation-building projects and breathes new life into Maghrebi claims to an inclusive, democratic national ideal yet to be realized. Engaging the space of the sea, the hybridity it produces, and the way it has shaped such historical dynamics as globalization, imperialism, decolonization, and nationalism, The Transcontinental Maghreb rethinks the very nature of postcolonial histories and identities along its shores.
She is the co-editor of the collection Critically Mediterranean: Temporalities, Aesthetics, and Deployments of a Sea in crisis (Palgrave 2018), which probes the critical relevance of the Mediterranean as a theoretical entity and an aesthetic, hermeneutic, and theoretical category for the interpretation of culture in the modern era.
A second ongoing project, "Water Logics," extends the reflection on the Mediterranean to other maritime contexts across the globe. Turning away from visions of the sea as a setting in which to examine the intersection of the histories of empire and capital, "Water logics" proposes to delve into the materiality of the aqueous as a site of alternative epistemologies and experiences of being. "Water Logics" will be the focus of an international conference to take place at Tulane on April 11-12, 2019.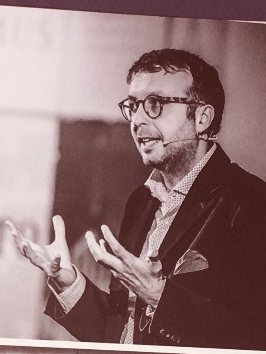 Davide Vago
Professeur Associé en Littérature française, Università Cattolica del Sacro Cuore
Chercheur invité du 9 au 27 mai 2022 au Laboratoire CAS (EA 801) de l'Université Toulouse Jean-Jaurès (référente : Nathalie Vincent-Arnaud)
Les travaux de recherche de Davide Vago si situent au carrefour des langues, de la littérature comparée et de la traduction. Il s'intéresse plus particulièrement aux thèmes de recherche suivants :
-L'écriture du sensible (Marcel Proust).
-L'expression littéraire de la couleur (XIX-XX).
-Représentation de la voix humaine dans la prose romanesque (XXe siècle).
-Enonciation, Point de vue (PDV), Discours indirect libre (DIL) dans le roman.
-Écopoétique. French Animal Studies: théorie du PDV (point de vue) et empathie à l'égard de l'animal (Maurice Genevoix, Louis Pergaud, Jean Giono).
-Traduction du texte de théâtre.
Il a récemment publié :
–Modèles linguistiques, n° 75, 2017 « Écriture impressionniste et monologue intérieur (I) », textes réunis et présentés par D. Vago. https://journals.openedition.org/ml/2497
-« Genevoix et la "parole" animale. Du brouillage énonciatif à la spiritualité de l'oikos », Rief, n° 9, 2019, https://journals.openedition.org/rief/3066DOI: 10.4000/rief.3066

Guillemette Crouzet
Marie Curie Sklodowska Individual Research Fellow, Warwick University
Chercheure invitée du 11 au 22 avril 2022 au Laboratoire CAS (EA 801) de l'Université Toulouse Jean-Jaurès (référente : Myriam Yakoubi)
Guillemette Crouzet started a Marie Curie Sklodowska Individual Research Fellowship in April 2019 in the History Department at the University of Warwick, where she previously held a Newton International Postdoctoral Fellowship. She is a historian of the British empire, the Middle East and India in the nineteenth and twentieth centuries. She received her PhD from the Sorbonne (Paris, 2014), and has undertaken research and teaching work through prestigious fellowships at the European University Institute in Florence, Sciences Po Paris, and the Graduate Institute (University of Geneva). Her prize-winning first book, Genèses du Moyen-Orient. Le Golfe Persique à l'âge des impérialismes, was published in 2015.
She is a fellow of the Royal Historical Society.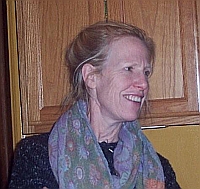 Kathleen Donohue
Professor of History, Central Michigan University
Chercheure invitée du 20 mars au 9 avril 2022 au Laboratoire CAS (EA 801) de l'Université Toulouse Jean-Jaurès (référente : Françoise Coste)
Kathleen Donohue is Professor of History at Central Michigan University.
Professor Donohue is primarily interested in the ways in which Americans make sense of their political world. Her first book, Freedom from Want: American Liberalism and the Idea of the Consumer (Johns Hopkins University Press, 2003; paperback 2005), looked at the role that American ideas about the producer and the consumer played in transforming free-market liberalism into its more activist modern counterpart. Recent publications include the edited collection Liberty and Justice for All? Rethinking Politics in Cold War America (Amherst, 2012) and an article "Choosing Conservatism in the 1930s: The Political Odyssey of F. J. Schlink," which recently appeared in The Journal of the Historical Society. Her current book project, Information Wars: The Public's Right to Know and the Making of Modern America, for which she received both a National Endowment for the Humanities Fellowship and a Theodore Sorensen Research Fellowship, examines the ways in which the politics and political discourse surrounding the public's right to know shaped public policy and ideas about democracy, citizenship and governance between 1945 and 1990. Professor Donohue has also taught in Germany on several occasions, most recently at universities in Bochum and Heidelberg.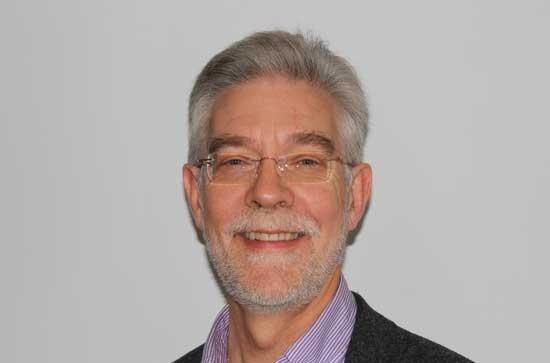 David Scourfield
Professor Emeritus of Classics, Maynooth University
Chercheur invité du 14 mars au 2 avril 2022 au Laboratoire CAS (EA 801) de l'Université Toulouse Jean-Jaurès (référente : Isabelle Keller-Privat)
"I am interested in practically all aspects of Antiquity, and my research embraces both literature and ancient social and cultural history. In general, it has four main emphases: (a) bereavement and consolation in the ancient world; (b) the literature of late Antiquity, especially Jerome; (c) the Greek and Roman novel; (d) twentieth-century receptions of the classical world, especially in English literature from 1900 to 1939.  I am currently working on a monograph on E. M. Forster and Classics, as well as a new edition of his second novel, The Longest Journey, commissioned by Cambridge University Press as part of The Cambridge Edition of the Fiction of E. M. Forster; and I have for some time been working on a major book-length study of the ancient consolatory letter, where sociohistorical questions are as much of a concern as more traditional literary and philosophical matters.  Recent publications include a volume on representations of violence in Latin literature, Texts and Violence in the Roman World, co-edited with Monica Gale of Trinity College Dublin (Cambridge, 2018) ". Consult David Scourfield's professional page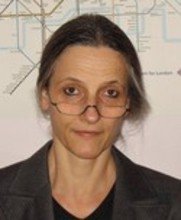 Anita Fetzer
Professeur, Université d'Augsbourg
Chercheur invité du 14 mars au 2 avril 2022 au Laboratoire CAS (EA 801) de l'Université Toulouse Jean-Jaurès (référente : Isabelle Keller-Privat)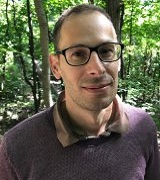 Joshua Schuster
Associate Professor à Western University (Canada)
Chercheur invité à partir du 7 février 2022 au Laboratoire LERMA (UR 853, Aix-Marseille Université) (référent : Sébastien Lefait)
Joshua Schuster est l'auteur notamment d'un ouvrage sur l'écologie du modernisme, The Ecology of Modernism: American Environments and Avant-Garde Poetics (University of Alabama Press, 2015). Il a par ailleurs coécrit avec Derek Woods un livre à paraître sous peu, consacré au risque existentiel et à sa représentation dans la culture américaine, Calamity Theory: Three Critiques of Existential Risk (University of Minnesota Press, 2021). Certains de ses travaux récents ont paru dans les revues Resilience, Cultural Review Studies, Parrhesia, et dans des volumes édités sur Derrida, Roberto Esposito et l'écopoétique contemporaine. Il termine actuellement un livre sur la signification conceptuelle et culturelle de l'extinction. Il a également entrepris récemment la rédaction d'un nouveau projet de livre sur l'écopoétique contemporaine et la nécessité de développer des formes extrêmes de discours poétique.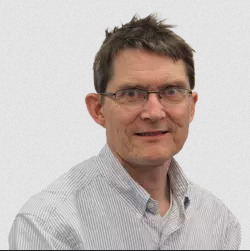 Robert Poole
Professor of History, University of Central Lancashire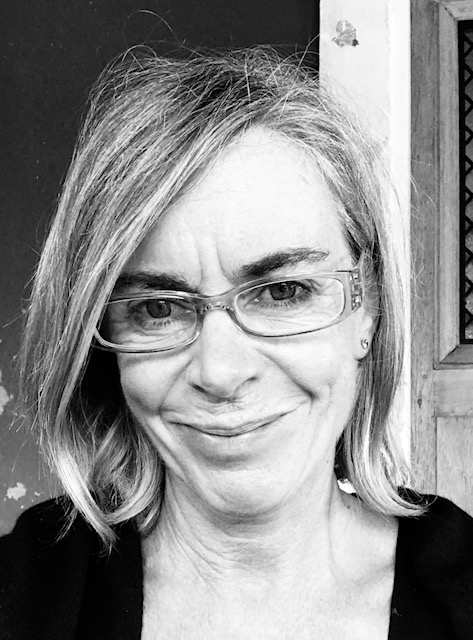 Helen Southworth
Professor of English, University of Oregon
Chercheure invitée du 11 octobre au 11 novembre 2021 au Laboratoire LERMA d'Aix-Marseille Université.
Helen Southworth is Professor of English at the University of Oregon.  She specializes in Woolf Studies, Modernism, Digital Humanities, Archives, Life -Writing and Print Culture and she is a cofounder of the Modernist Archives Publishing Project. Her books include The Intersecting Realities and Fictions of Virginia Woolf and Colette, Fresca: A Life in the Making, Leonard and Virginia Woolf, the Hogarth Press and the Networks of Modernism (editor) and Scholarly Adventures in the Digital Humanities (co-editor). She is the co-editor of the forthcoming companion: Women in Publishing: 1900 to Present.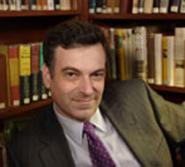 John T. Matteson
Distinguished Professor, Littérature, Histoire et Droit américains, Biographie et Autobiographie
Chercheur invité du 4 octobre au 3 décembre 2021 au Laboratoire ECLLA de la Faculté ALL, Université Jean Monnet, Saint-Etienne, par Elisabeth Bouzonviller, Professeur de Littérature Américaine et Floriane Reviron-Piégay, MCF en Littérature anglaise.
Diplômé de Harvard, de Princeton et de Columbia, John T. Matteson a enseigné à Harvard et à Columbia. Il est l'auteur d'une Thèse sur les liens entre la prudence, le blasphème et l'esclavage et sur l'éthique dans le Droit et la Littérature à l'époque d' Emerson. Spécialiste d'Emerson et de Melville, il est aussi lui-même biographe: sa biographie de Louisa May Alcott lui a valu d'obtenir le Prix Pulitzer (Biographie et Autobiographie) en 2008: Eden's Outcast:The Story of Louisa May Alcott and her Father, (Norton, 2007).
Son dernier ouvrage A Worse Place than Hell: How the Civil War Battle of Fredericksburg Changed a Nation est paru en février 2021 chez Norton.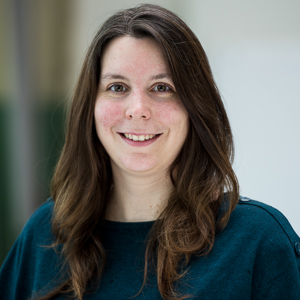 Alice Delorme Benites
Lecturer (Translation, French, Applied Linguistics), ZHAW School of Applied Linguistics, Zurich
Chercheuse invitée à l'ILCEA4 (Université Grenoble Alpes), octobre 2021
Alice Delorme Benites est maître de conférences en français et traduction à l'Université des sciences appliquées de Zurich. Elle mène des recherches sur la  traduction, son enseignement, et la maîtrise de la traduction automatique. Elle a notamment étudié actuellement la traductibilité par machine des résumés et articles scientifiques à l'aide de la grammaire de construction afin de formuler des recommandations. Elle travaille actuellement sur un projet visant à renforcer les bonnes pratiques en matière de traduction automatique au sein des universités suisses – et a mené une vaste enquête sur les usages et les perceptions de la TAN dans quatre universités (3500 réponses). Lors de son enseignement, elle teste de nombreuses nouvelles approches didactiques telles que les enregistrements d'écran, l'apprentissage basé sur le corpus et les données avec CQP-web, l'apprentissage basé sur la recherche et l'écriture collaborative. Parallèlement, elle a travaillé comme traductrice indépendante, notamment dans le domaine de la localisation et du marketing des jeux.
Saugata Bhaduri
Professor, Centre for English Studies, Jawaharlal Nehru University, New Delhi
Chercheuse invitée à l'ILCEA4 (LISCA, Université Grenoble Alpes) du 25 septembre – 23 décembre 2021

Saugata Bhaduri est spécialiste de littérature et culture coloniales et post-coloniales, ainsi que de théorie de la littérature et de la traduction. Il a publié de nombreux articles et ouvrages sur la traduction, la culture populaire, la diaspora et la théorie du langage. Sa recherche est variée: il s'intéresse notamment à l'évolution des zones de contact colonial, mais aussi à la culture numérique contemporaine. Il a enseigné à la Jamia Millia Islamia University (New Delhi) et enseigne depuis 2003 à la Jawaharlal Nehru University. Il a été professeur invité à de nombreuses reprises, au Royaume-Uni, en Allemagne et en Pologne notamment. Son dernier ouvrage Polycoloniality: European Transactions with Bengal from the 13th to the 19th Century (2020) est publié par Bloomsbury.